For Hear Here Her Story we were inspired by Ida B Wells. At the unveiling of her blue plaque at Edgbaston Community Centre in February 2019, there was a lecture given by Dr. Hannah-Rose Murray, author of 'The Black People's Side of the Story: Ida B Wells and the Ant-lynching Crusade of Britain 1893-1894.'
Dr. Murray brought example postcards sold at lynchings and collected by Ida – photos of crowds at the lynching and smiling faces of individuals with the bodies of victims. For Ida's lecture tour of the UK she stayed twice in Birmingham, 'shining a light' on the practice of lynching, the barbarity of people taking part and the way images like these were used to keep people of colour afraid for their lives.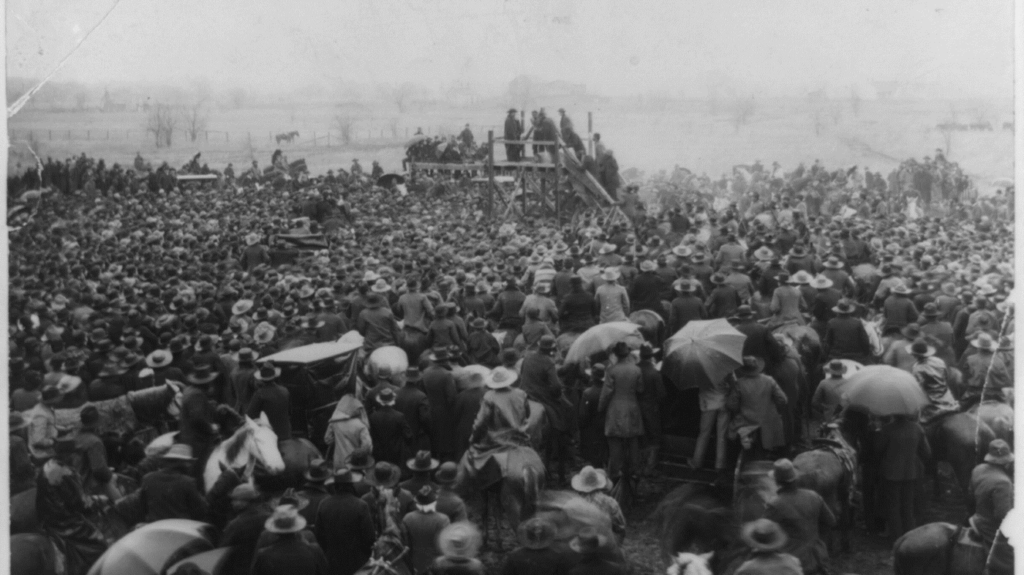 Born into slavery with seven siblings in Mississippi, Ida was freed during the American Civil War. Shortly after she lost both her parents and a brother to Yellow Fever at the age of 14. To keep the family together she found work as a teacher, and soon started writing for local newspapers, where her reporting covered incidents of racial segregation and inequality, putting herself at great personal risk, and starting her own newspaper.
In 1884 she was ordered to give up her seat in the first-class ladies car and move to the smoking car which was already crowded. When Ida refused to give up her seat, the conductor and two men dragged her out of her first class seat. She took the railroad company to court but eventually lost the case after appeal to Tennessee Supreme Court. Following her courageous work exposing lynching practice a mob destroyed her newspaper and threatened to lynch her if she returned to Memphis.
'Learning from previous activists such as Frederick Douglass, Wells befriended newspaper editors, collected favorable coverage of her lectures, orchestrated interviews in numerous papers, and cultivated reformist networks to raise awareness of lynching. Wells also used a form of visual dissonance within her employment of adaptive resistance: she used photographs of lynched bodies to convince the British people of racial violence, and passed the image around at small meetings as a tool of truth to support her rhetoric. She intervened in traditional white spaces such as Parliament to sustain the Black American protest tradition and remind British audiences they lived and breathed a legacy of slavery.'

Murray, H. (2020). "The Black People's Side of the Story": Ida B. Wells and the Anti-lynching Crusade in Britain 1893–1894. In Advocates of Freedom: African American Transatlantic Abolitionism in the British Isles (Slaveries since Emancipation, pp. 292-317). Cambridge: Cambridge University Press. doi:10.1017/9781108767057.009
When attacked by the British Press who suggested we should not interfere in American politics, Wells cited the work done by British moral agencies who "did much for the final overthrow of chattled slavery" and believed the people of Birmingham would "not be less willing nor too busy, to lend their moral influence to check what is fast becoming a national evil".
During World War One the U.S. government placed Ida under surveillance, labeling her 'The Dangerous Negro Agitator". She believed in women's right to vote and for black women to become politically involved in their communities electing African Americans, men and women, and continued campaigning for this. Through networks she established in her UK tours and her activity in The Womens Club Movement, she continued to inspire and support women in the US and UK until her death in 1931.
On Saturday 25th November, 2-4pm, at the Library of Birmingham, Hear Here Her Story will mark 'Elimination of Violence against Women Day'. Women from across Birmingham and Solihull have created 'Ophelia's Cloak of Power', to be revealed and form the centrepiece of a celebratory performance including dance, music, stories and artwork created by women during a series of workshops over the last year.