Fighting under a false name
Private George Thornley of the 2nd Battalion (Regular Army) Royal Scots fought in World War one in France dying of wounds on 5th December 1914, having made it back to Birmingham for medical treatment. What is unclear is why on the World War One Memorial Wall, Lodge Hill Cemetery, it says he served under the name George Vaughan.

It seems likely he joined the Army when the Batallion was at Plymouth, near to George's home town of Bristol. The Battalion was part of the British Expeditionary Force (BEF) fighting in France in August 1914. By the end of the year the BEF, by then seven infantry divisions strong, had sustained some 90,000 casualties, a figure matching the original force that had landed in France in August, and one-third of the original force was dead.
Katherine Old writes:
It was common for soldiers wishing to enlist underage to give a false name in order to hide their true identity and age, with around 250,000 underage soldiers fighting in the world war one. However, George was well over the enlisting age of 19, and so it seems puzzling that he would enlist under the alias of George Vaughan.
It seems that there were many reasons soldiers enlisted under a false name, and that it was not uncommon. As many people at the time didn't have records such as birth certificates, it was easy for them to give a false name upon enlisting. Recruitment officers, who were paid two shillings and sixpence for every new recruit, often weren't concerned about whether the recruits were giving true information.
Many soldiers chose to enlist with an alias for a variety of reasons. Some soldiers changed their name in order to avoid their families finding out they'd enlisted, to re-enlist after a dishonourable discharge, or simply because they disliked their name and wanted a 'fresh start' in the army – particularly if their surname sounded German. Some may have had a legal birth surname, and a surname taken from a stepfather after their mother remarried. In other cases, there were even criminal reasons to use a false name.
We do not know why George Thornley chose to serve under the alias of George Vaughan, but it seems giving a fake name wasn't as unusual as you might think amongst WW1 soldiers.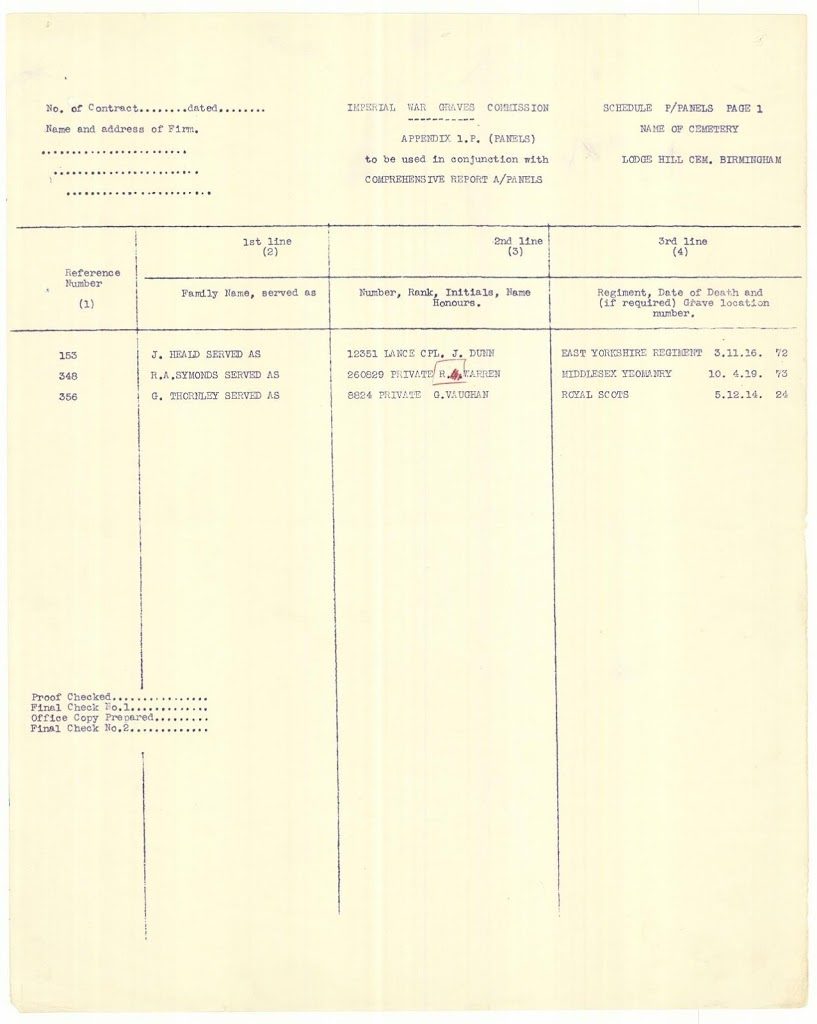 Find out more about: