Birmingham's Royal Street Parties
It's being reported on Radio 4 this morning that there are only a few official royal street parties in the UK, live from Handsworth, Birmingham – a story also recently reported in local news.[Image: Party for King George V & Queen Mary's Silver Jubilee 1935]
Does this mean there are few street parties and has this always been the case? In Handsworth, the answer is an emphatic no.
I've been in touch with Lin Daniels whose family have been involved in Royal street parties in Winson Green/ Handworth area for the past century, who has provided some excellent images giving some insight into Royal celebrations on the streets of Birmingham:
Lin's old family photos came from her grand-parents Harry & Fanny Doe, which tell a wonderful family, and community story, which I'm sure will be repeated across Birmingham. And today, I will be at King Edwards close, Handsworth, to celebrate with Carlene, Mr. Handsworth and many local residents on one of many Active Streets. I'm sure there will be parties, as always, everywhere across Birmingham, even if few are being publicised beforehand, even if there won't be the same official pageantry or memorabilia, like Lin's Commemorative Bible from the Coronation in 1953: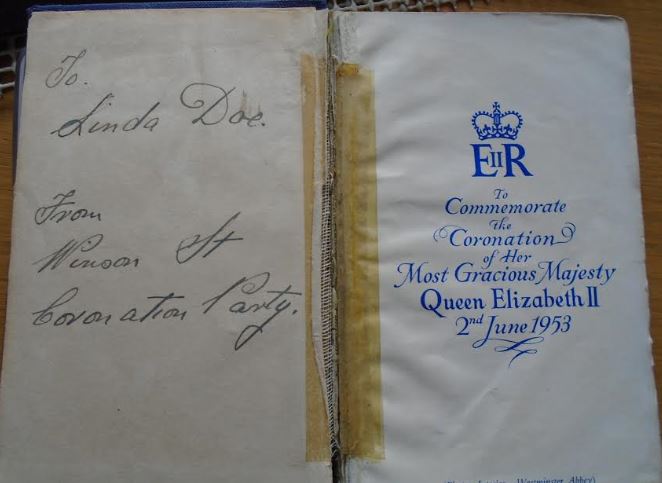 A big thanks to Lin and I'll be posting photos of the party in Handsworth later today!